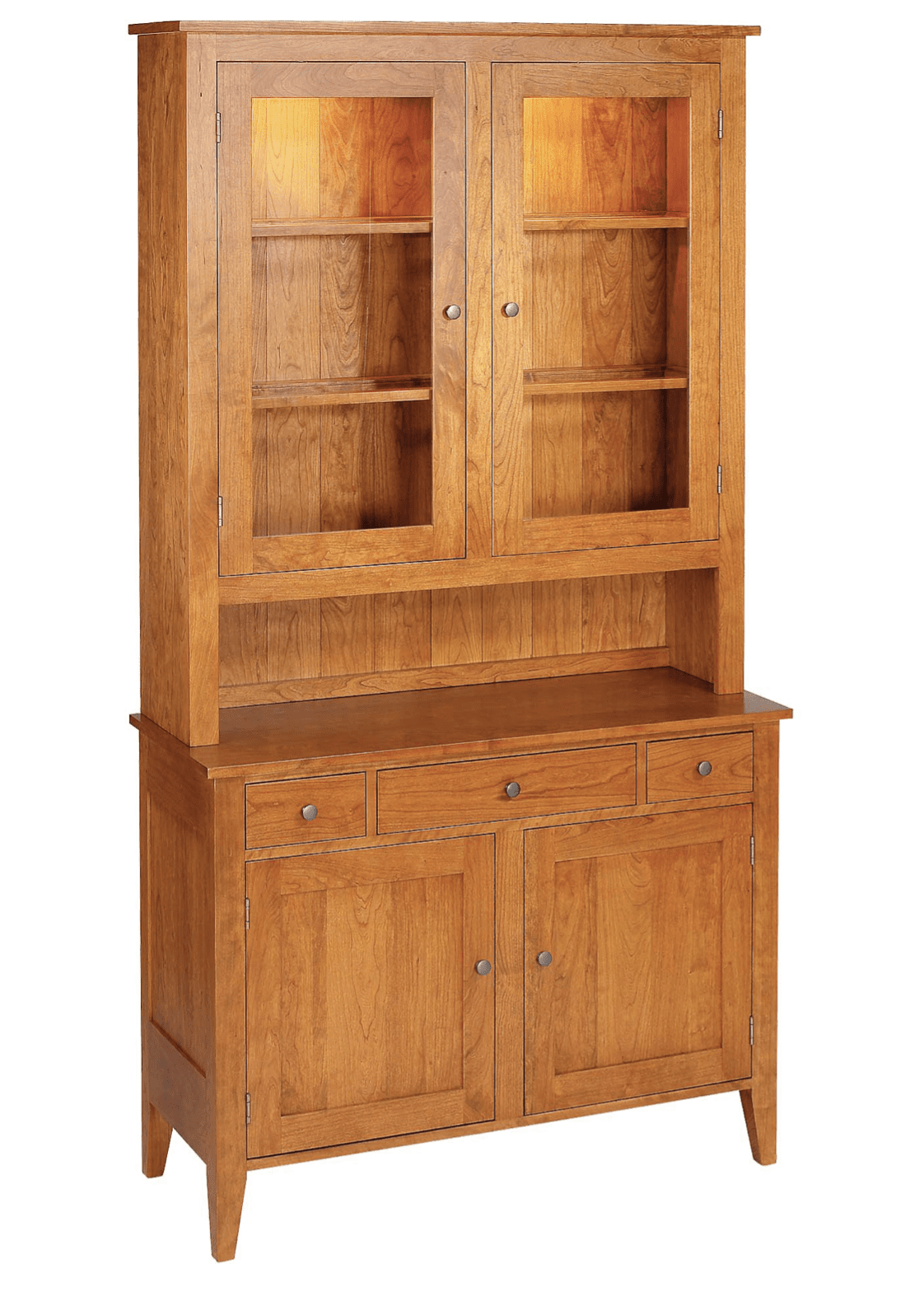 Huntington Cabinet
We love the efficiency of the Huntington Cabinet. It offers all kinds of storage but requires only a modest amount of space. The lighted top section offers great space to display dished and serving ware. The buffet is a storage machine with adjustable wood shelves behind beautiful, solid-wood doors. Made with local and sustainably harvested […]
Starts at: $4993
Login or Register to request a price.
A place to save all quote requests.

We love the efficiency of the Huntington Cabinet. It offers all kinds of storage but requires only a modest amount of space. The lighted top section offers great space to display dished and serving ware. The buffet is a storage machine with adjustable wood shelves behind beautiful, solid-wood doors.
Made with local and sustainably harvested solid Appalachian hardwood. Board-by-board lumber selection process captures the beauty of the wood. Built-to-order by a craftsperson who signs and dates the piece. Catalyzed lacquer top coat forms a clear, efficient, highly-protective barrier with a close-to-the-wood feel.
Flush-fit inset drawer fronts
Four sided precision drawer fit
Clear, strong and stable solid ash drawer boxes
Dovetail drawer box joinery
D18.5″ x W46″ x H84″