Established in 1994,
We are Hubbingtons
Hubbingtons is more than just quality furniture–It is a set of values that are embodied in every employee and furniture line we sell.  We offer an experience different than what you might expect from a typical furniture store:
We don't play games with prices. You'll find that our everyday price is at, or lower, than the best sale price at any competitor throughout all of New England.
We only sell American-made furniture…period.
Our salespeople will not try to sell to you, but rather find out what you want and then see if/how we can help you. If we cannot, we are always glad to point you in the direction of someone who can.
We know all of our builders personally. All of our staff members have gone to furniture shows and met the owners and builders of all our furniture. We can all talk first-hand about the building process and the quality of everything we sell.
We take the receiving and delivery part of our business very seriously. Everything is unwrapped and closely inspected before the customer receives it.  NOTHING is ever just left in a box and handed off with the risk of possible hidden damage for you to discover when you get home.
We own both of our buildings, so you know our intentions are long term. We even restored an old barn and registered it with the National Park Service. We love the furniture business and plan on being around for a long time.
We treat our customers like friends, and they do the same to us.  If you check out our Google reviews, we have comments like: "Hubbington's does it right" and "the delivery people were first rate" or "definitely recommend these folks." One customer's comment in the store says it all: "I know if I buy someplace else, I'll get taken advantage of."
At Hubbington's, we pride ourselves on being honest, friendly, attentive and professional in everything we do.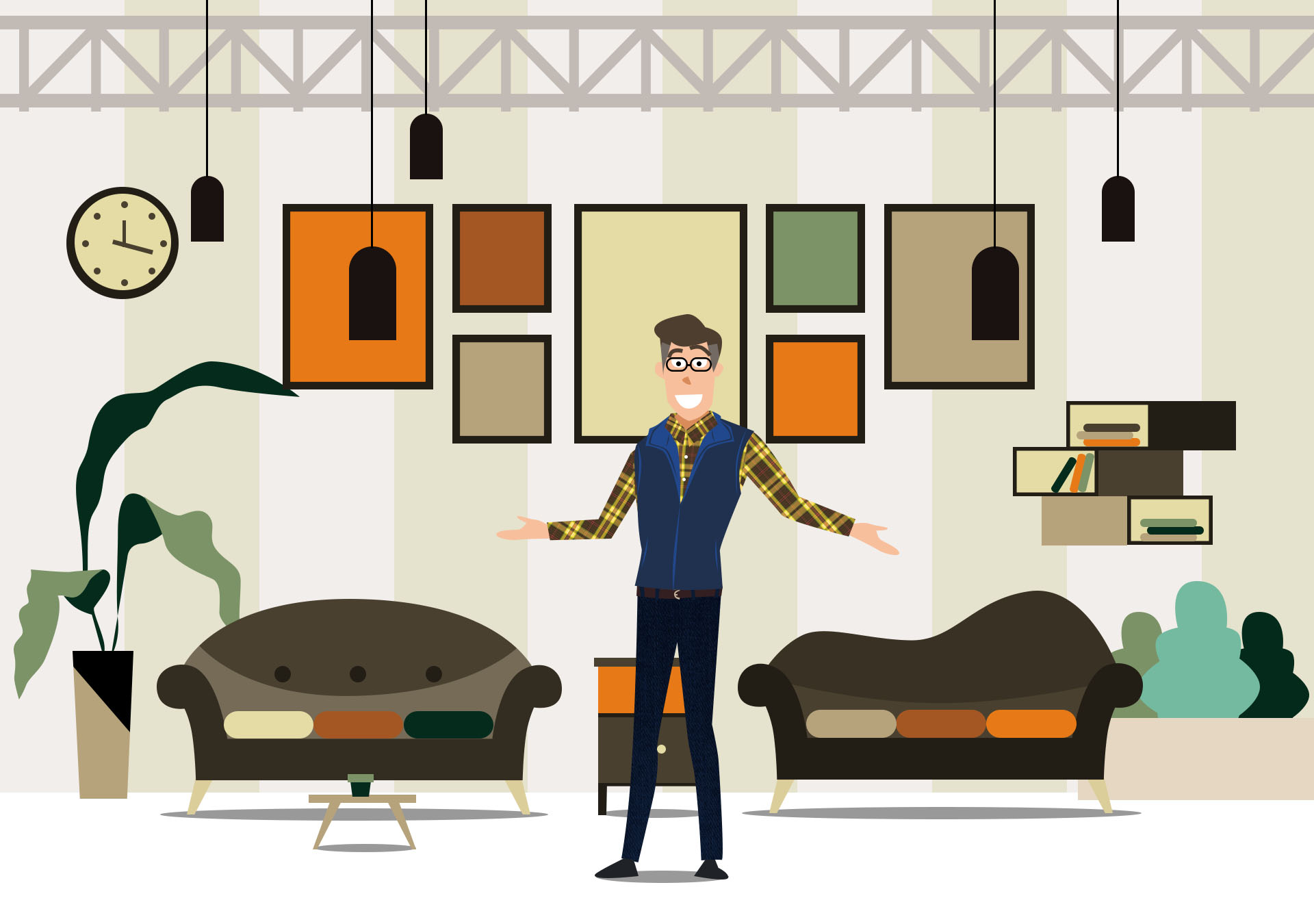 The Beginning
Hubbingtons was born in 1994.  We actually registered the name with the state of New Hampshire before we even found a location to start the business! Our only goal was to sell high-quality furniture in a relaxed setting.  At the time the internet was just beginning, some of you "older people" will remember when you had to call an 1-800 # to try and shop for a better deal.  We thought why not charge the same as those distant discount furniture providers?  Our goal then became to give customers a better price and to be able to touch, feel and see their purchase, all while buying from someone local in New England.
Southern New Hampshire seemed a logical choice, since it is an easy drive from Southern Maine and the Boston area (and of course, there is no sales tax).  We wanted to be out in the country and also wanted customers to know we had a long-term plan. We purchased a beautiful, wooded lot right on RT 125 in Barrington, NH and spent our weekends helping our contractors by cleaning, painting and any other tasks to help keep things moving forward. In September 1994, the first Hubbington's Furniture store officially opened its doors.
Unfortunately, during the building process, we ran out of money–We had a two-story building, but only enough furniture to fill the first floor.  Yet, fortunately for us, Hitchcock Furniture heard we had open space and came to our rescue.  They offered us a deal that was too good to be true: over $30,000 of furniture on a "free loaner program" (that they made up just for us!).  With their help, we became the largest independent dealer of Hitchcock Furniture in the world.
In the late 90's, we expanded and put an addition on the back of our Barrington store.  In 2001, we built a large, adjoining barn and then in 2005, we put an upstairs on the barn to house our ever-growing warehouse. By 2011, with so many customers coming from the Boston area, we opened another successful store in a rented space in Hampton, NH.  When that lease expired, we knew it was time own a store closer to Boston on the NH seacoast.
So, in 2014 we bought the Drake Farmhouse and Barns in North Hampton, which became our second fully-owned store once we officially opened the doors in 2015.  Before that, right after purchasing, we began working with the National Park Service.  We did historical research on our new home and renovated via the guidelines set by the NPS.  Our building then became a registered historic landmark.  We got some federal tax credits and a Barn Preservation property tax credit from the town of North Hampton.  We had become an All-American furniture store in a 100+ year old barn existing and operating on the same wide board floors of the original building–We even saved all the original windows! Beyond the amazing furniture, you can just stop by for fun and see our amazing, beautiful, old barn!
As many furniture stores and manufacturers close, Hubbingtons continues to succeed with our combination of quality USA-made products and prices that are below all our competitors throughout New England.  At Hubbington's, you'll only find furniture that you are proud to own… So why would you want to buy anywhere else?