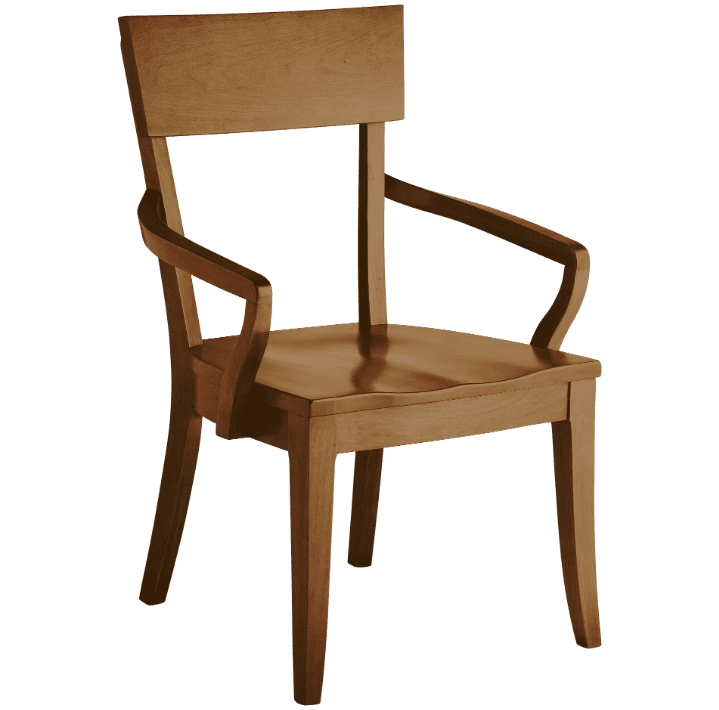 Bella Arm Chair – Wood Seat
Bella Chairs have great, long curves and a generous seat. As the name implies, they are simply beautiful. Studio image in Cherry Vienna. Made with local and sustainably harvested solid Appalachian hardwood. Catalyzed lacquer top coat forms a clear, efficient, highly-protective barrier with a close-to-the-wood feel. Seat D19.5″ x W20″ x H19″. Overall H36.5″ Arm […]
Starts at: $738
Login or Register to request a price.
A place to save all quote requests.

Bella Chairs have great, long curves and a generous seat. As the name implies, they are simply beautiful.
Studio image in Cherry Vienna.
Made with local and sustainably harvested solid Appalachian hardwood. Catalyzed lacquer top coat forms a clear, efficient, highly-protective barrier with a close-to-the-wood feel.
Seat D19.5″ x W20″ x H19″.
Overall H36.5″ Arm H26.5″.
81312