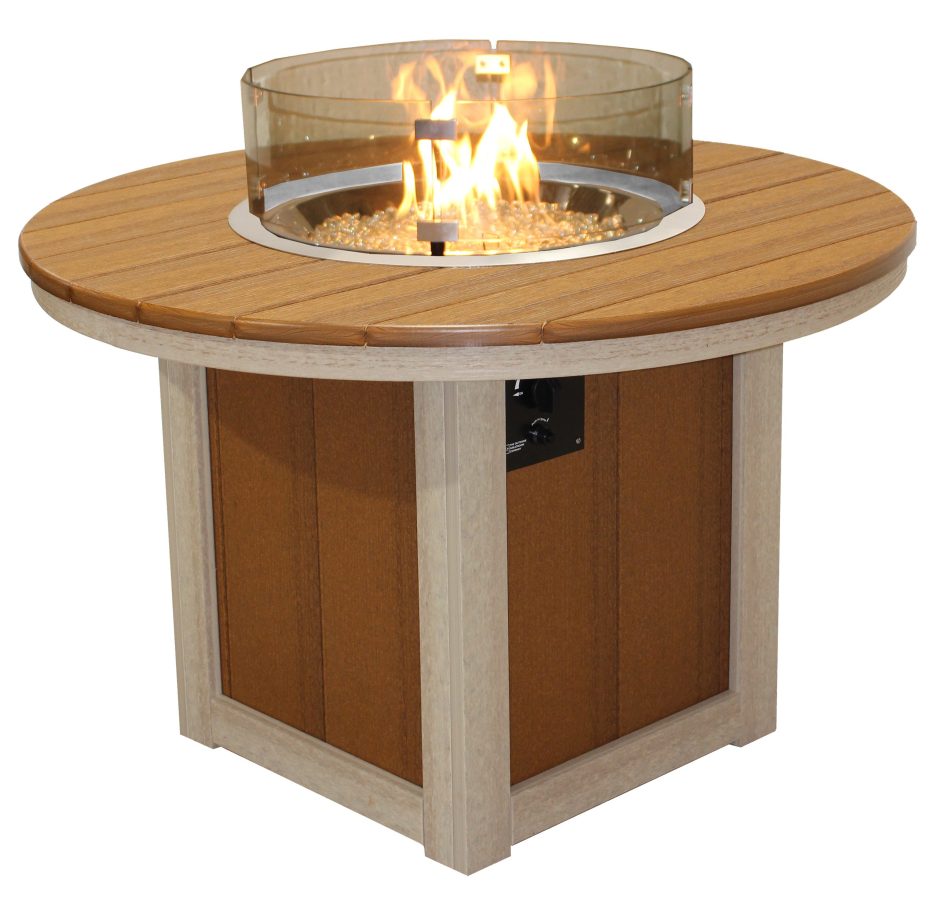 Firepit Table
Impressive centerpiece for your patio entertaining space. Take the chill out of the cool night air, but keep the added utility of an outdoor bar table with this multifunctional table.Woodgrain textured table top offers an attractive appearance. Std Size – 48" Round x 25" high 30", 36", 42" high 54″ Round also available Standard Features: […]
Starts at: $2459
Login or Register to request a price.
A place to save all quote requests.
Impressive centerpiece for your patio entertaining space. Take the chill out of the cool night air, but keep the added utility of an outdoor bar table with this multifunctional table.Woodgrain textured table top offers an attractive appearance.
Std Size – 48" Round x 25" high
30", 36", 42" high
54″ Round also available
Standard Features:
55,000 BTU Burner
Lid to cover burner
Glass Windshield
Canvas Cover