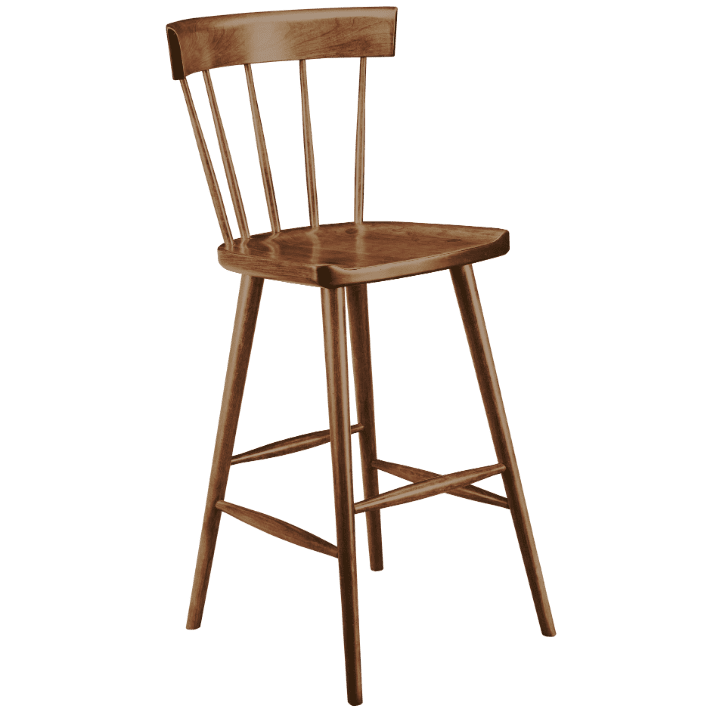 Lana Bar Chair
Unadorned and graceful, Lana Chairs feature a thick, artfully carved seat that is both sturdy and comfortable. The Lana Chair is so popular, we decided it could handle the attention at Bar height as well. Studio image in Cherry Seasoned. Made with local and sustainably harvested solid Appalachian hardwood. Catalyzed lacquer top coat forms a […]
Starts at: $795
Login or Register to request a price.
A place to save all quote requests.

Unadorned and graceful, Lana Chairs feature a thick, artfully carved seat that is both sturdy and comfortable.
The Lana Chair is so popular, we decided it could handle the attention at Bar height as well.
Studio image in Cherry Seasoned.
Made with local and sustainably harvested solid Appalachian hardwood. Catalyzed lacquer top coat forms a clear, efficient, highly-protective barrier with a close-to-the-wood feel.
Seat D17.5″ x W18.5″ x H30″.
Overall H45″.