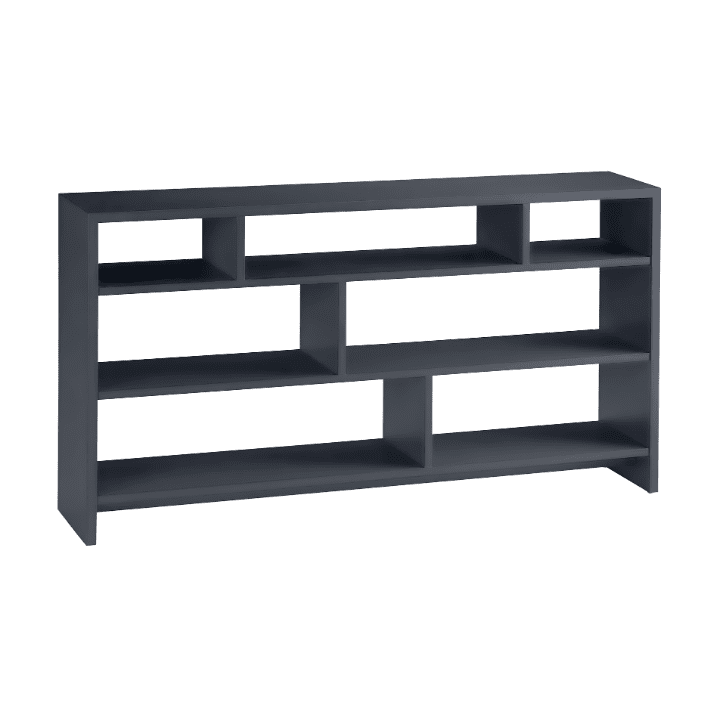 Linea Lateral Storage Unit
Linea Lateral Storage Unit Joe Ruggiero's smart, straightforward bookcase design fits comfortably behind a sofa, in a mudroom, etry hall or bedroom. Studio image in Classic Sailor. Made with local and sustainably harvested solid Appalachian hardwood. Board-by-board lumber selection process captures the beauty of the wood. Built-to-order by a craftsperson who signs and dates the […]
FREE QUOTE!
Login or Register to request a price.
A place to save all quote requests.

Linea Lateral Storage Unit
Joe Ruggiero's smart, straightforward bookcase design fits comfortably behind a sofa, in a mudroom, etry hall or bedroom.
Studio image in Classic Sailor.
Made with local and sustainably harvested solid Appalachian hardwood. Board-by-board lumber selection process captures the beauty of the wood. Built-to-order by a craftsperson who signs and dates the piece. Catalyzed lacquer top coat forms a clear, efficient, highly-protective barrier with a close-to-the-wood feel.
39145