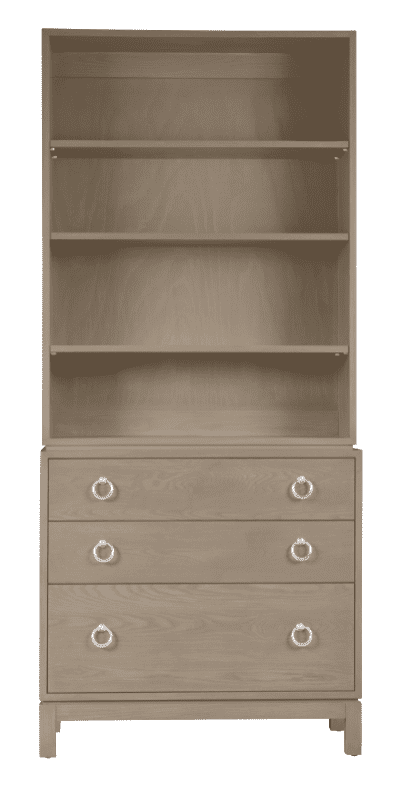 Tomlin Hutch
Tomlin Hutch The Tomlin Hutch is a great example of crowd-sourced design. No fancy software required. We just answer the phone and open our email. The idea for this bookcase atop a functional set of drawers flowed freely from a number of Gat Creek fans. Handmade in Ash, Cherry, Maple and Paint. Studio in Ash […]
FREE QUOTE!
Login or Register to request a price.
A place to save all quote requests.

Tomlin Hutch
The Tomlin Hutch is a great example of crowd-sourced design. No fancy software required. We just answer the phone and open our email. The idea for this bookcase atop a functional set of drawers flowed freely from a number of Gat Creek fans. Handmade in Ash, Cherry, Maple and Paint.
Studio in Ash Shoreline.
D19″ x W36″ x H82″
One Fixed Shelf and Two Adjustable Shelves
Two Utility Drawers above Letter Size Only File Drawer
83160