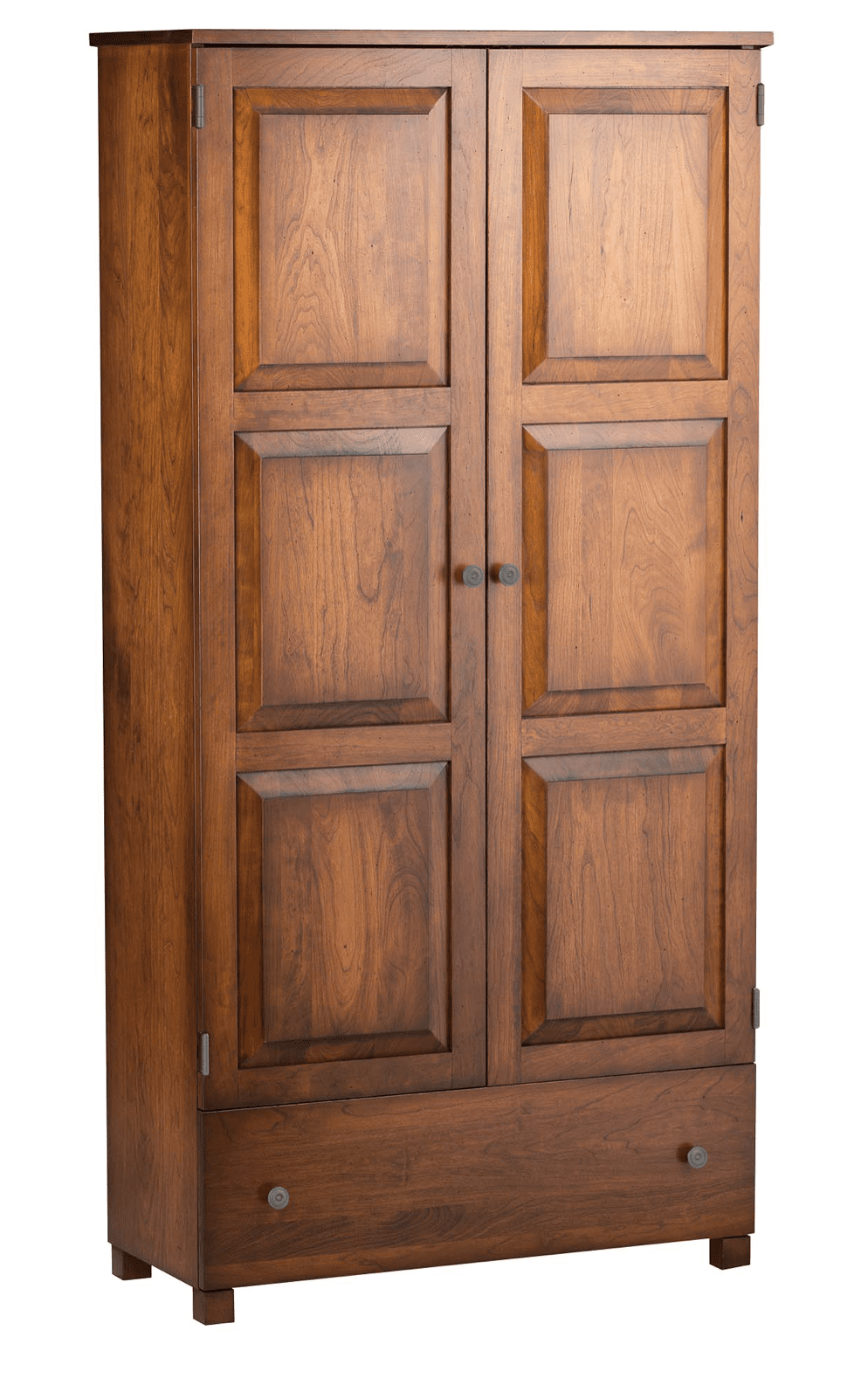 Classico Cupboard
During his many trips through Italy, Joe Ruggiero developed a special appreciation for the simplified but elegant design elements favored in the Italian countryside. Classico pays homage to this look and feel. Made with local and sustainably harvested solid Appalachian hardwood. Board-by-board lumber selection process captures the beauty of the wood. Built-to-order by a craftsperson […]
Starts at: $2523
Login or Register to request a price.
A place to save all quote requests.

During his many trips through Italy, Joe Ruggiero developed a special appreciation for the simplified but elegant design elements favored in the Italian countryside. Classico pays homage to this look and feel.
Made with local and sustainably harvested solid Appalachian hardwood. Board-by-board lumber selection process captures the beauty of the wood. Built-to-order by a craftsperson who signs and dates the piece. Catalyzed lacquer top coat forms a clear, efficient, highly-protective barrier with a close-to-the-wood feel.
D14.5″ x W34″ x H68.5″
Two adjustable shelves, one above and another below a fixed center shelf