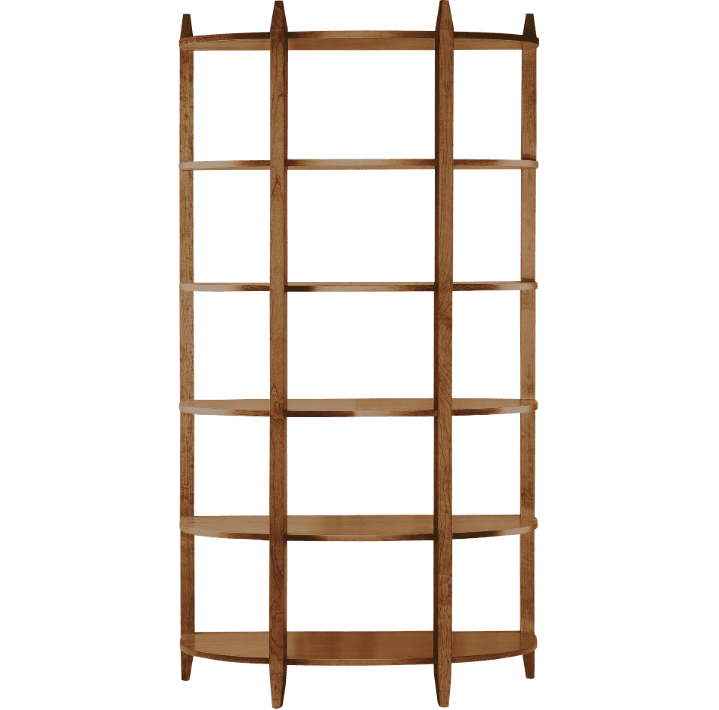 Crawford Etagere
Crawford Etagere The Crawford Etagere takes the original Joe Ruggiero designed Crawford Demilune Table to new heights. Studio image in Cherry Seasoned. Made with local and sustainably harvested solid Appalachian hardwood. Board-by-board lumber selection process captures the beauty of the wood. Built-to-order by a craftsperson who signs and dates the piece. Catalyzed lacquer top coat […]
FREE QUOTE!
Login or Register to request a price.
A place to save all quote requests.

Crawford Etagere
The Crawford Etagere takes the original Joe Ruggiero designed Crawford Demilune Table to new heights.
Studio image in Cherry Seasoned.
Made with local and sustainably harvested solid Appalachian hardwood. Board-by-board lumber selection process captures the beauty of the wood. Built-to-order by a craftsperson who signs and dates the piece. Catalyzed lacquer top coat forms a clear, efficient, highly-protective barrier with a close-to-the-wood feel.
D18″ x W42″ x H80.5″
39005